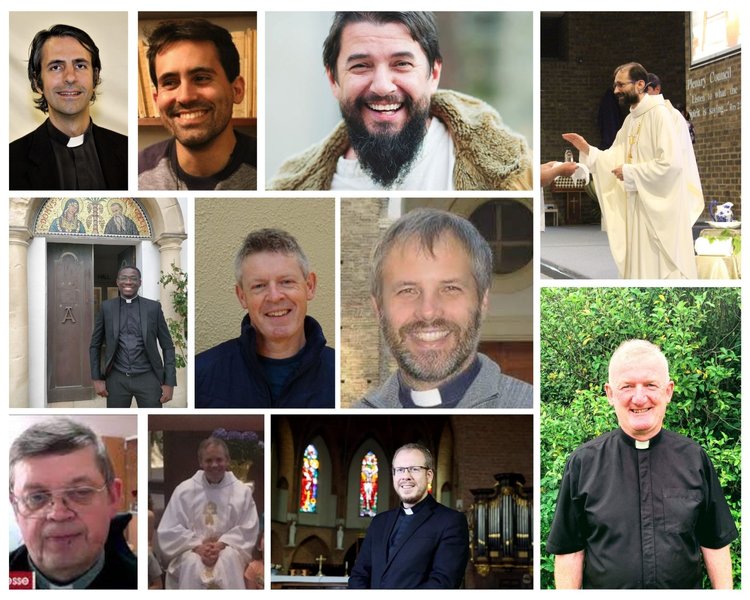 Jacqueline Marie | June 19, 2022
"Now Jesus himself was about thirty years old when he began his ministry. He was the son, so it was thought, of Joseph,
the son of Heli, the son of Matthat,
the son of Levi, the son of Melchi…
…the son of Mattatha, the son of Nathan,
the son of David, the son of Jesse,
the son of Obed, the son of Boaz…
…the son of Kenan, the son of Enosh,
the son of Seth, the son of Adam,
the son of God."
Genealogies litter the Bible mapping the path of our forefathers from sin to salvation. God's love is quite literally multiplied out through the generations.
Our lineages matter.
For many of us our own lineages hold dichotomies…some that were meant to love us caused us shame: others braved the storm to rescue us from the mountain ledges when we were lambs that had gone astray.
One of the biggest honours of my job is that I get to talk with Fathers around the world every day. These priests have chosen this path not by biology but by adoption. They nurture, sacrifice, and love their parishioners, forming spiritual lineages throughout their lives.
Each priest demonstrates this fatherhood in their own unique way:
Father Pier in Australia is deeply caring and devoted,
Father Tony in Canada is ready to listen and patient,
Father Rito in Italy is energetic and passionate,
Father Joe is the UK is upbeat and excited,
Father John in Ireland is perseverant and full of hope,
Father Hesse in Bavaria is prayerful and courageous,
Father Simon in Slovenia is fearless and inventive,
Father Tiago in Portugal is hardworking and hilarious.
Father Jochem in the Netherlands is enthusiastic and encouraging,
Father John in New Zealand is creative and kind.
Father Fred in the USA is bold and unifying.
And so many, many more…
Many of our Fathers have an uphill battle as they follow the Spirit and seek to renew their parishes. They are counter-cultural in both their mission and message – which for some means they have a target painted on their back. I see the isolation, weariness, and frustrations that many encounter… but what always brings me to tears, is the love. The love that Jesus has placed in them for the lost, both inside and outside of the Church.
This Father's Day we at DR extend our gratitude to the thousands of men around the world who take up the spiritual mantle of fatherhood, through the priesthood. Those that follow their calling and point us to our Heavenly Father, one act of love at a time.
Thank-you Fathers.