Kitty Kay-Shuttleworth and Pippa and Nicky Gumbel (Alpha), Cardinal Grech, and Dr. Hannah Vaughan-Spruce (DR)  at Global2033 Gathering of Leaders in Rome, February 2023
"Go, therefore, and make disciples of all nations, baptizing them in the name of the Father and of the Son and of the Holy Spirit, and teaching them to observe all that I have commanded you. And behold, I am with you always, to the end of the world." – Matthew 28:19-20
This past February, Dr. Hannah Vaughan-Spruce, Executive Director of Divine Renovation UK, joined 110 other Catholic and Christian ministry leaders from around the world in Rome. They met for 3 days to discuss and collaborate on global evangelization and missionary discipleship for the next decade leading towards 2033 – the 2000 year anniversary of Jesus' death and resurrection.
Pope Francis and Archbishop Fisichella (the Pro Prefect for the Dicastery of Evangelization) both sent messages of encouragement for the this time of planning and prayer for evangelization in the next decade.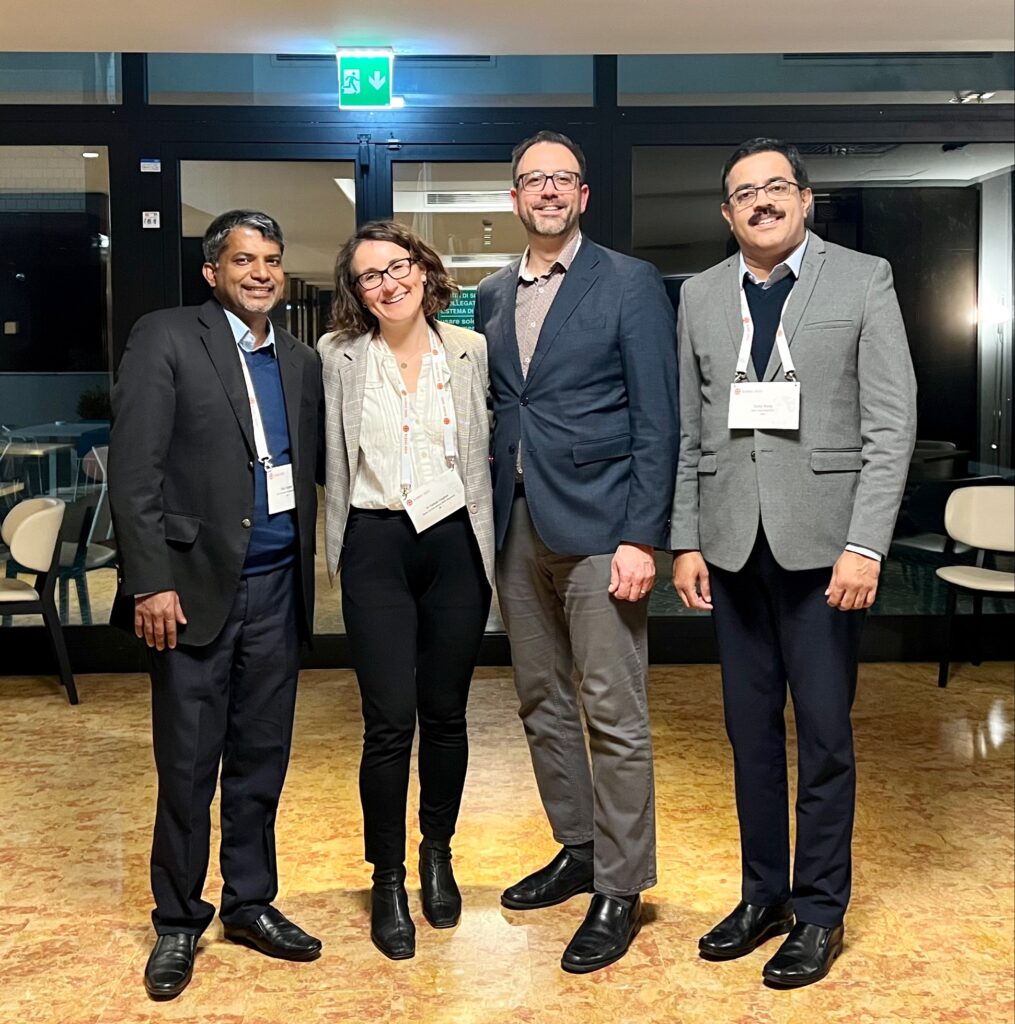 Dr. Hannah Vaughan-Spruce with the leaders of Jesus Youth and Catholic Christian Outreach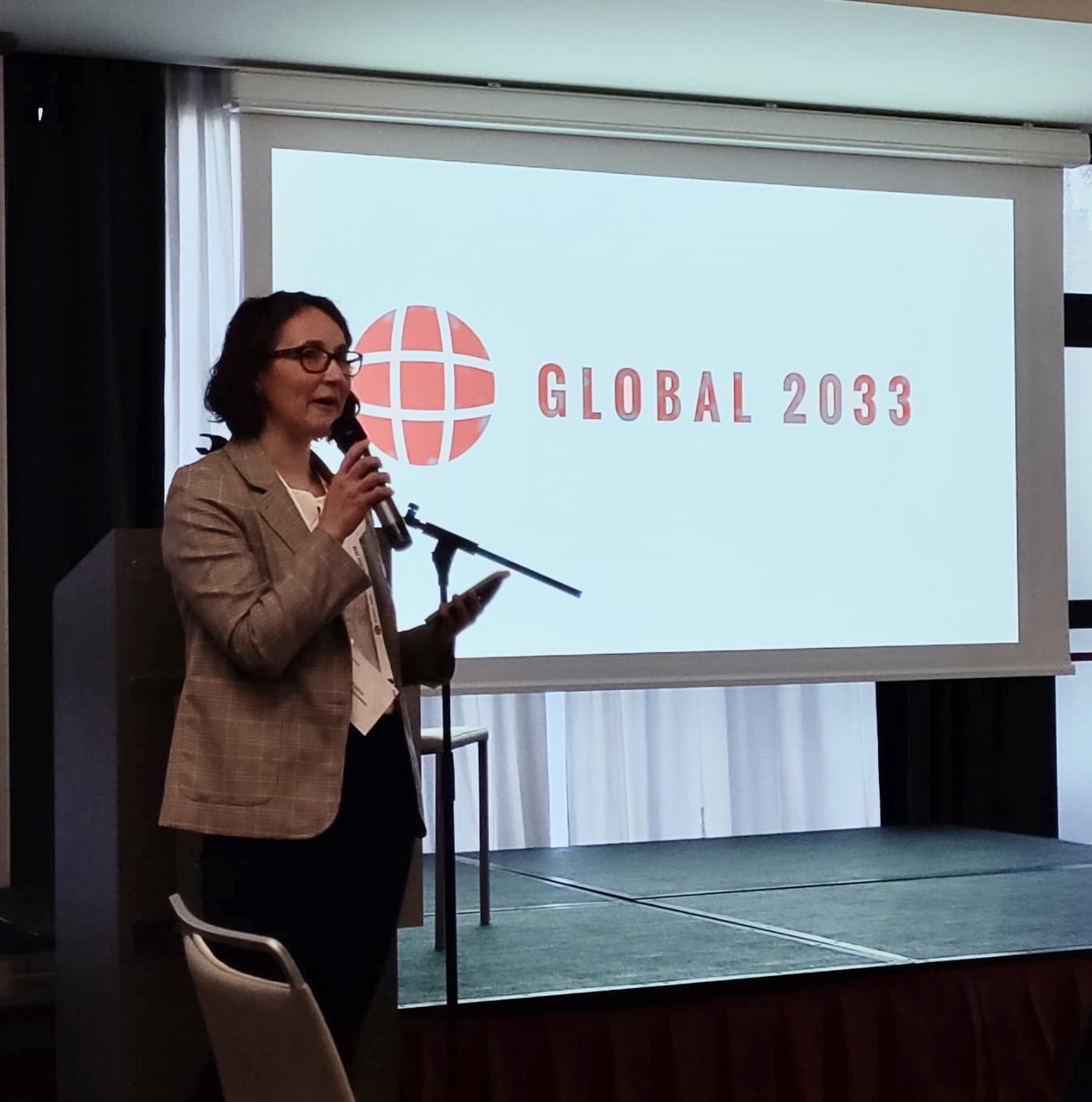 Hannah Vaughn-Spruce presenting at the Global2033 gathering
Hannah related after the meeting that: "The Holy Spirit is initiating something exciting worldwide. We have a chance over the next 10 years to make disciples in our parishes like never before! The potential is huge as many movements and ministries join forces together. The Catholic parish system is the 'sleeping giant' in the universal Church and it's time for us to wake up and invite others to know Christ, 2000 years after the events that changed history forever."
Topics discussed included:
1. World Evangelization
2. Missionary Discipleship
3. Leadership Development
4.Compassion
5. Consortium/Alliance
Henry Cappello, Executive Director of Global2033 said, "The leaders signed a 'commitment- covenant' that they would engage in prayer and support each other as the Decade of Evangelization is being launched. More than 1000 other main leaders of different organizations are expected to sign and join this global alliance."
DR looks forward with anticipation to what God is doing through this alliance as we seek to live out the great commission.This movement will be officially launched in Jerusalem on Pentecost Sunday this year.