Stories of hope and renewal
from around the world.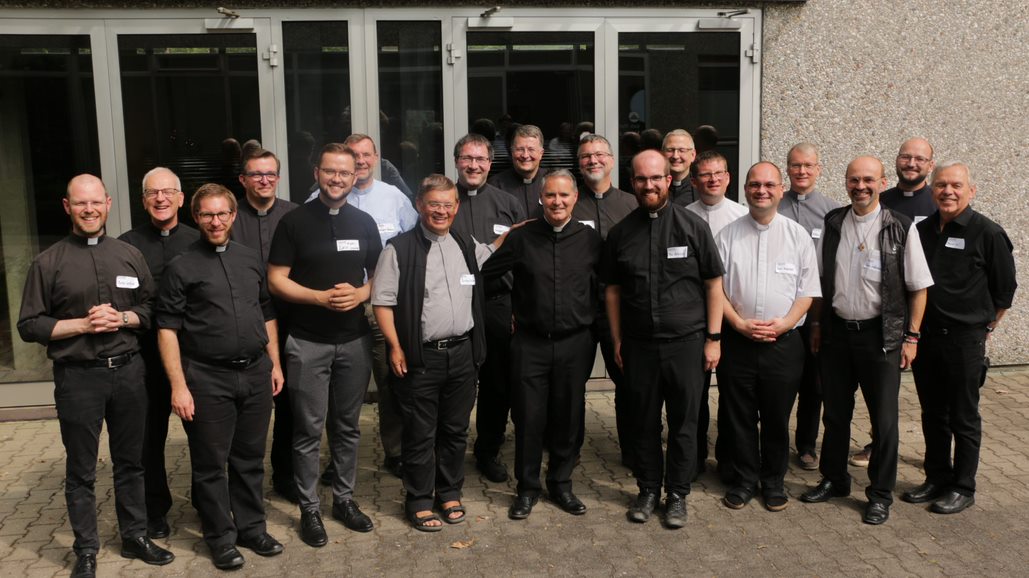 Die deutschsprachige Region ist einzigartig in ihren Herausforderungen, aber teilt mit der Weltkirche den Bedarf an Gemeindeerneuerung. Hier entsteht eine Bewegung in Richtung Mission von der Basis aus - Priester und Laien, die sich danach sehnen, dass Gott seine Kirche wachrüttelt. Wir hören Geschichten, in denen der Heilige Geist die Herzen der Menschen ergreift, die offen sind, sich für die Erneuerung der Kirche einsetzen zu lassen.
Die Vision für die Region ist, so Ferdinand Degenfeld, "zu sehen, wie Gemeinden mit dem Heiligen Geist effektiv Leben verändern, indem sie Menschen in allen unseren Ländern zu der verwandelnden Erfahrung der Liebe Jesu bringen. Ich möchte erleben, wie Priester und ihre Teams mit Selbstvertrauen und freudig ihre Berufung leben, die Getauften befähigen, aussenden und das Feuer von Pfarrei zu Pfarrei weitergeben, so dass sie zu Leuchtfeuern in unseren Städten und der Gesellschaft werden. Die Pfarreien sind berufen, wieder das Rückgrat der Kirche zu werden!"
Read More »
This region is unique in its challenges but identical to the global Church in its need for parish renewal. DACH is a region where a movement towards mission is grassroots – priests and laity who are hungry for God to move in His Church. Stories are emerging of the Holy Spirit moving and capturing the hearts of those who are willing and open to be used for the renewal of the Church. DACH Regional Coordinator, Ferdinand Degenfeld, states that the vision is "to see parishes being really effective in changing lives, by bringing people all over our countries to the transformative experience of Jesus' love. I want to see priests and their teams confidently and joyfully living their calling, empowering the baptized and spreading the fire from parish to parish, so that they become beacons of light in our towns and cities. Parishes are called to become the backbone of the Church once more!"