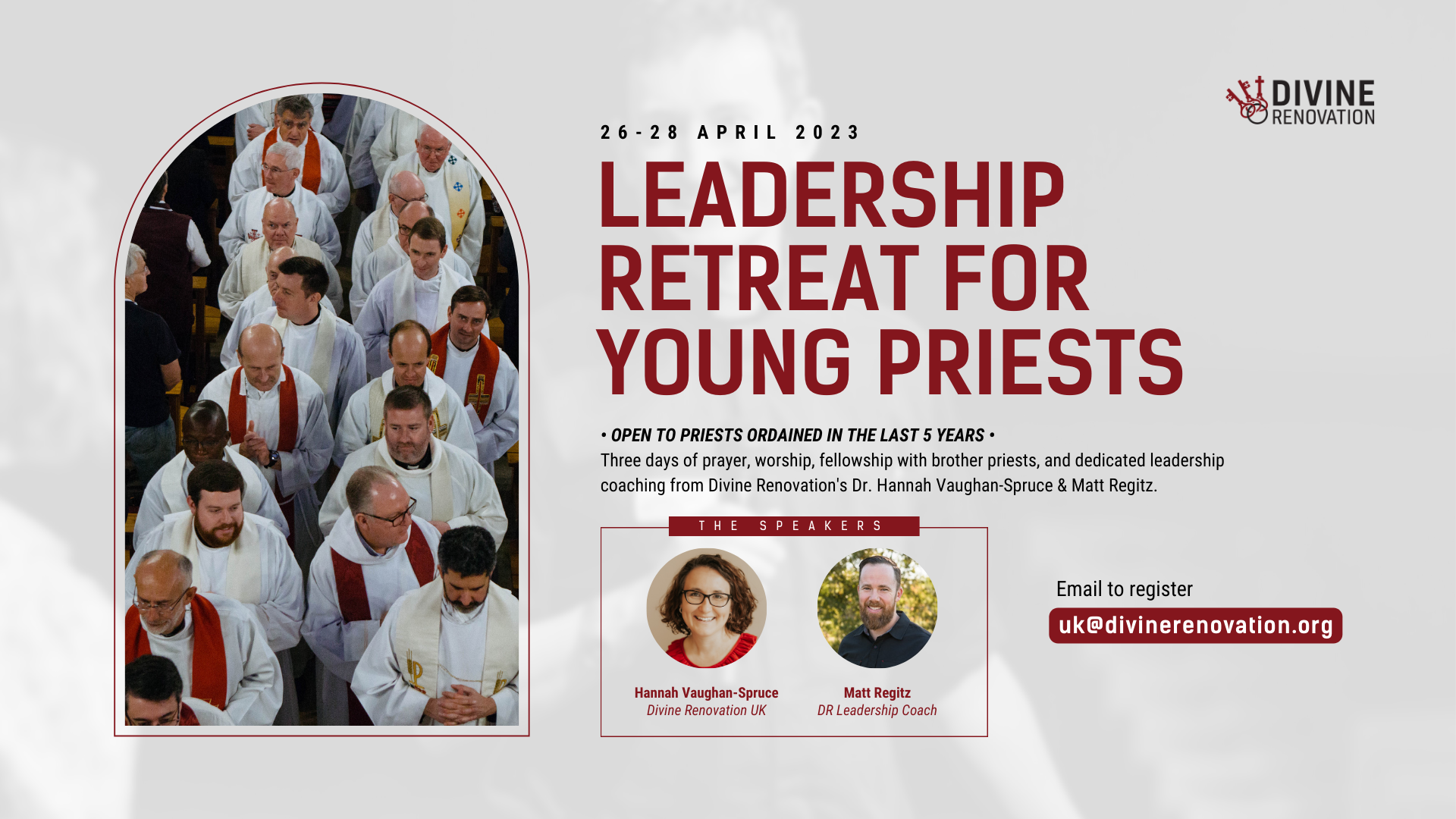 April 26-28, 2023 • Kilcoy Castle, Inverness (UK)
Note: This is a retreat is open to priests in the UK ordained in the last five years • If you're like most recently-ordained priests, the first few years of your priesthood must have been quite hectic: chances are, you've taken on many parish (and even diocesan) responsibilities, adapting to our rapidly-changing culture and the need for new evangelistic methods, and growing into leadership roles at a rapid pace. If this sounds like you, Divine Renovation would love to invite you to a leadership retreat this 26-28 April 2023. Enjoy the beautiful setting of Kilcoy Castle near Inverness as you spend three days of prayer, worship, fellowship with brother priests, and dedicated leadership coaching from Divine Renovation's Matt Regitz and Dr. Hannah Vaughan-Spruce.
This retreat is made available at no cost to you, thanks to the generous support of a friend of Divine Renovation. To sign up, please email us at [email protected].