Our Lady of Cana, Sc. Cody Swanson, in The Rosary Garden at St. Dominic and Our Lady of the Rosary (Web)
"We cannot give what we do not have. So Mary teaches us to first ponder God's Word in our heart, to treasure the Father's promises, and to be receptive to the Holy Spirit. Only after we have contemplated God in our lives can we then go out and lead others to Christ, saying with Mary, 'Do whatever He tells you.'"
Jacqueline Marie | May 11, 2023
St. Dominic and Our Lady of the Rosary Shrine is a place of pilgrimage as well as a parish for its locality in Haverstock Hill, London. 17 side chapels and 20 altars make the church bigger than some cathedrals in England. Run by Dominicans, Father Lawrence Lew, OP is the Parish Priest, Rector of the shrine, Prior of the Dominican community, and Promoter General of the rosary.
Raised in a strongly evangelical protestant home in Kuala Lumpur, Malaysia, Father Lawrence converted to Catholicism in his teen years. His personal experience of the Eucharist was powerful: "Becoming a Catholic changed my life, and it became a lifelong adventure." (watch his story here) Despite beginning his post-secondary studies in law, he was drawn to serve with the Dominicans and eventually joined the religious order.
St. Dominic is in a unique position compared to most parishes – instead of facing amalgamations of multiple parishes with only one priest, St. Dominic is one church with 6 priests (run by the Dominicans). However, lay leaders and volunteers are in short supply. As the Shrine of the Rosary is a place of pilgrimage in a busy cosmopolitan city, the church has a high turnover of parishioners.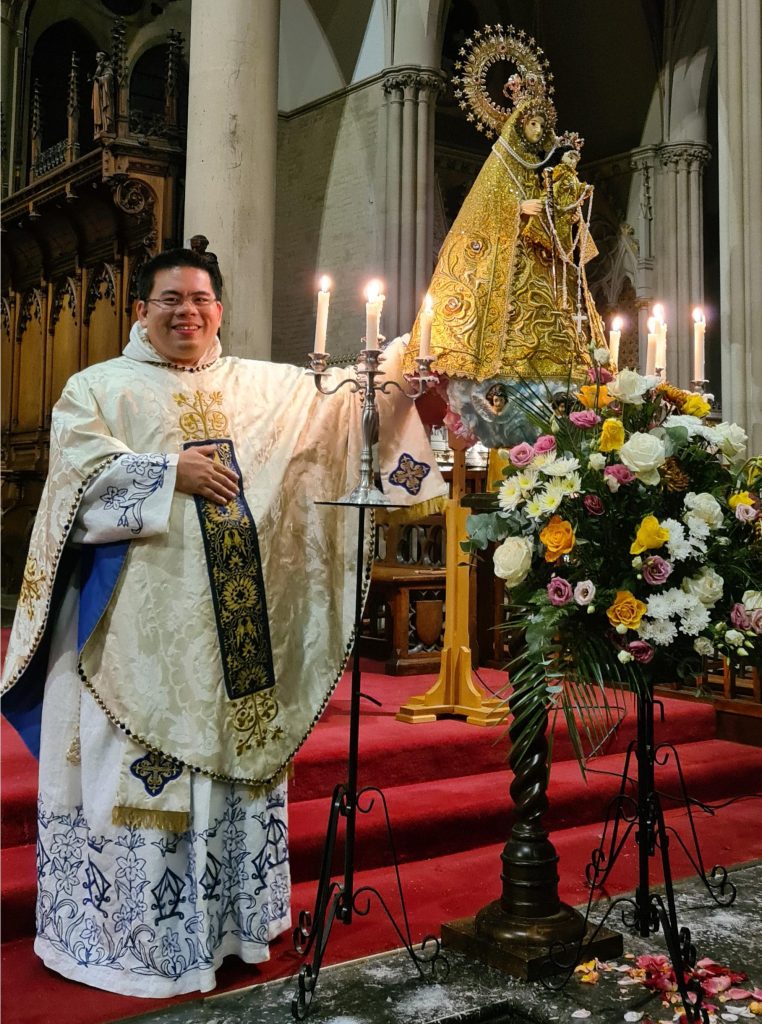 The region also has some of its own challenges. The number of families has gone down due to the high cost of living: "the local government has closed one of the primary schools in our area – one each year for the last 4 years." Due to the lack of affordable housing, young adults attending the parish often move once they get married and begin having children. On top of this, the overall number of Catholics in the parish is declining and many of his parishioners travel in from other communities.
Father Philip Connor, a friend of Father Lawrence's and the current parish priest of Christ the Good Shepherd in Cumbria, UK, has been accompanied by DR for many years (watch his story here). After seeing the fruit in his parish, Father Lawrence became interested in DR based on Father Philip's parish renewal.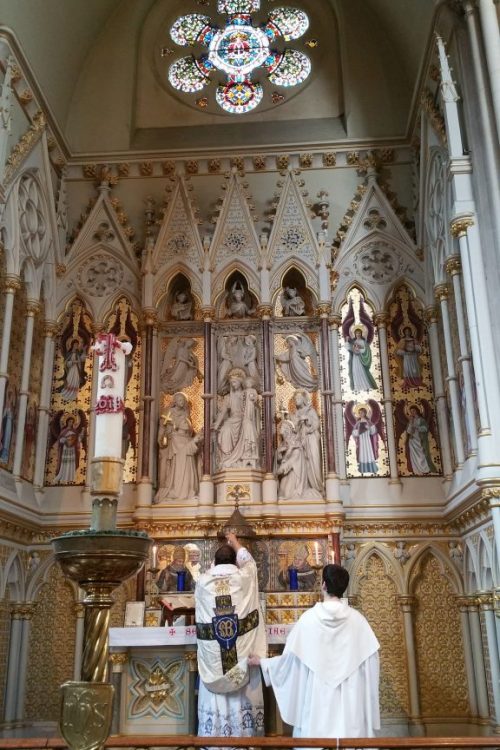 Father Lawrence relates his holy discontent, "I was unhappy with the state of catechesis in my parish." With parents coming to him for a signature to prove alleged Mass attendance for school applications rather than a desire for active faith formation, some seemed more interested in marking developmental milestones, than mission.
"I can't be pandering to your cultural Catholicism anymore…I am not pushing anybody away. On the contrary I want people to actually come." He welcomes his parishioners, "It's wonderful that you are here. Let's see more of you."
"I decided to give DR a try" and has just started group coaching. His brothers who serve as priests in the parish have also joined: "I just said to my brothers in the order, how about we just sign up for Kickstart (group coaching) and see how it goes." His goal: "I want us all to be on the same page about having an evangelical parish."
Father Lawrence speaks to Mary's missional example for the Church:
"We cannot give what we do not have. So Mary teaches us to first ponder God's Word in our heart, to treasure the Father's promises, and to be receptive to the Holy Spirit. Only after we have contemplated God in our lives can we then go out and lead others to Christ, saying with Mary, 'Do whatever He tells you.'"
 In this month of Mary, remember St. Dominic and the Shrine of the Rosary and Father Lawrence and his brother priests. This story is at its beginning: join with us as we pray for them and for all parishes in their journey in parish renewal!