Feel your parish
come alive.
Training and leadership coaching to help Catholic churches escape maintenance-mode and become missional movements.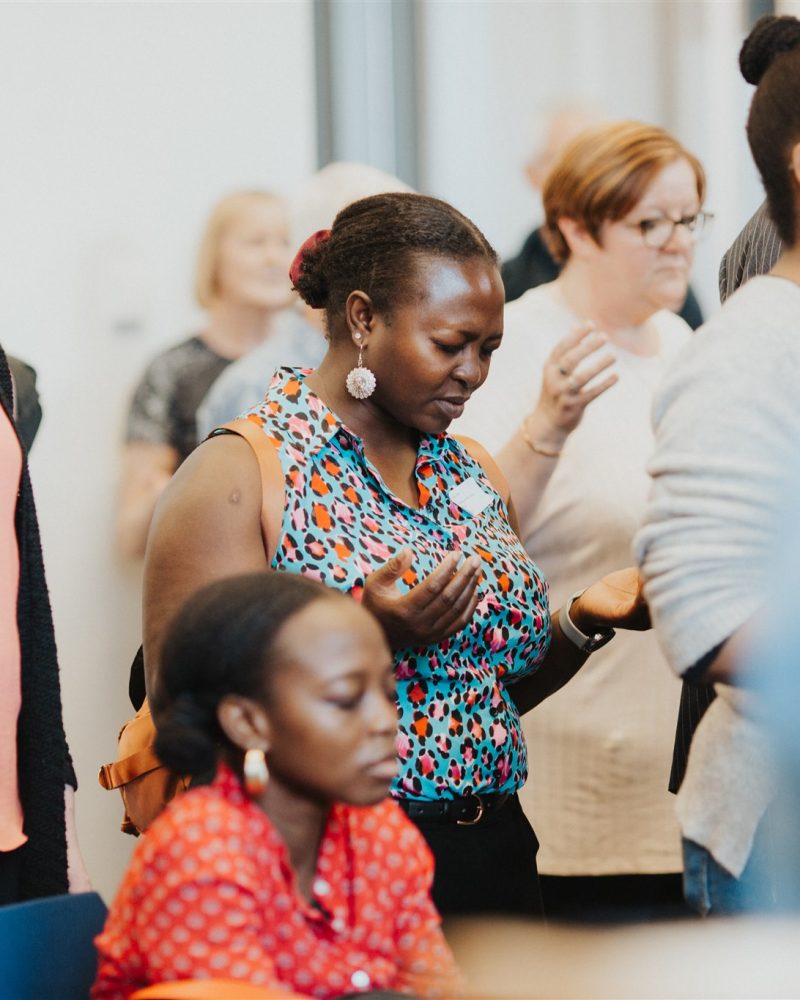 To the world, hope seems in short supply.
But inside our churches, we know otherwise: Hope is abundant, because Jesus is with us. The trouble is (and this is hard to hear), the Church has lost its enthusiasm for sharing that Truth.
And so parishes are aging.
Congregations are shrinking. 
Priests are discouraged and disengaging.
But that's not the end of the story. Resurrection is.
Together, through the power of the Holy Spirit, we can bring life back to parishes and people to Jesus.
Imagine a faith community where...
Unlock radical change in your parish.
Although every parish is unique, three keys have transformed hundreds of them.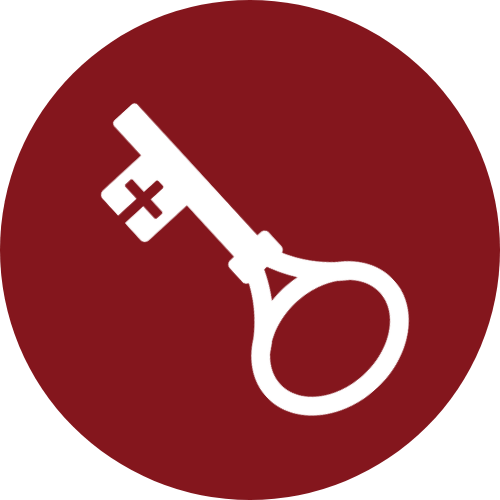 The Power of the Holy Spirit
By creating a culture of prayer, we tap into the power of the Holy Spirit—
and our parishes come to life.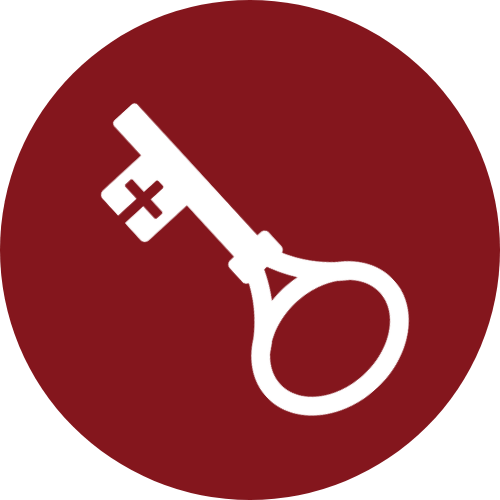 The Primacy of Evangelization
By prioritizing evangelization, more people get to encounter Jesus—
and our parishes grow.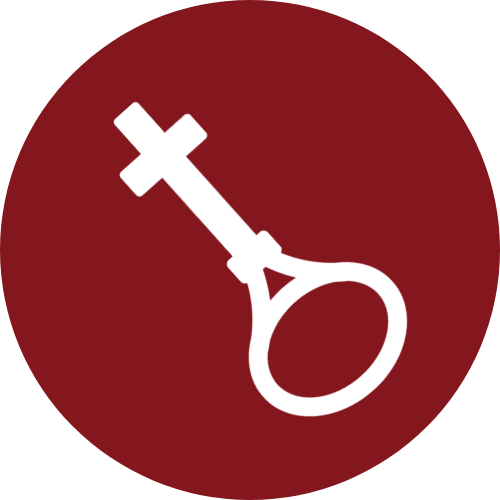 The Best of Leadership
By honing our talents and gifts, we share responsibility for leadership—
and our parishes thrive.
"We were struggling with moving the church forward. The leadership coaching sessions have been immensely useful. We see people all of a sudden coming to us, and they want to contribute."
Church renewal isn't easy.
You don't have to go it alone.
The Divine Renovation team includes congregants, lay leaders, pastors, and priests who've been right where you are: longing for more for the Church but unsure how to get there.
Following Fr. James Mallon's groundbreaking model established in his book, Divine Renovation, we've come to understand what's necessary to turn parishes around. And since 2016, we've shared our experience with church leaders all over the world so they can bring their parish from maintenance to mission.
We can't wait to see what God does through your church.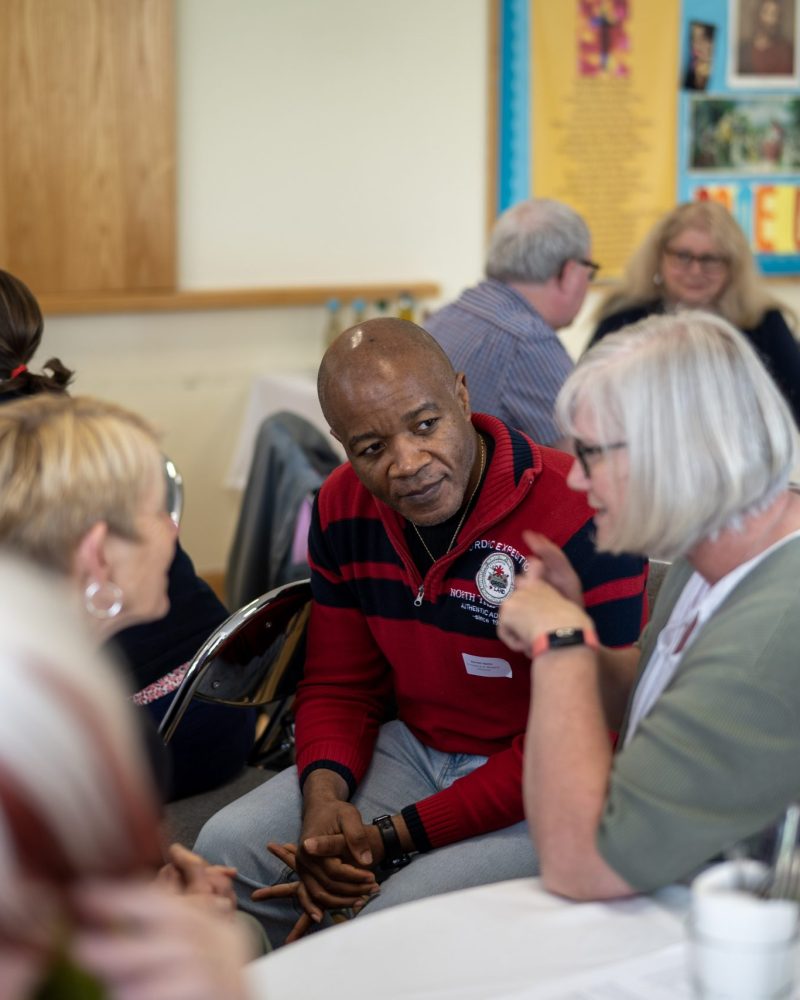 Transformation is happening now.
Divine Renovation is a donor-funded ministry.
Money should never be a barrier to the pursuit of renewal. Thanks to our generous supporters, we're able to come alongside priests and parishes at no charge.
Your Church needs your voice.
Our events equip and empower you to share it.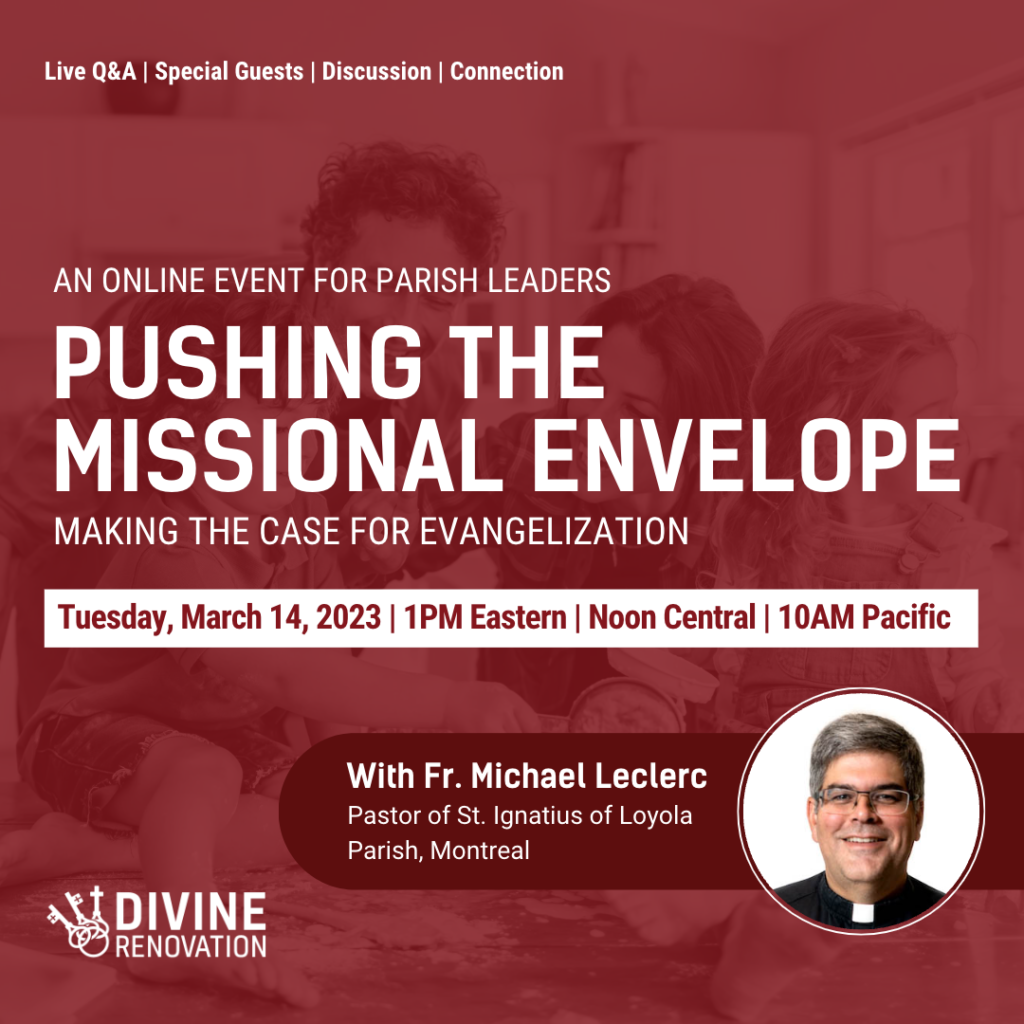 Pushing the Missional Envelope: Making the Case for Evangelization
Tuesday, March 14, 2023 • 1 PM Eastern • Noon Central • 10 AM Pacific

You want your parish to come alive. But when it feels like mission always seems to fall to the back-burner, it can be discouraging.

How to get your parish community on-board? And how do you help others see how essential mission is? Join us at our next From the Trenches, Pushing the Missional Envelope: Making the Case for Evangelization, where you will:
Discover what happened when God led Fr. Michael Leclerc to prioritize mission in his parish
Learn practical ways you can better make the case for evangelization and communicate why it matters
Be equipped to advocate for the priority of mission wherever you find yourself on the journey of parish renewal.

So, register today!
Register today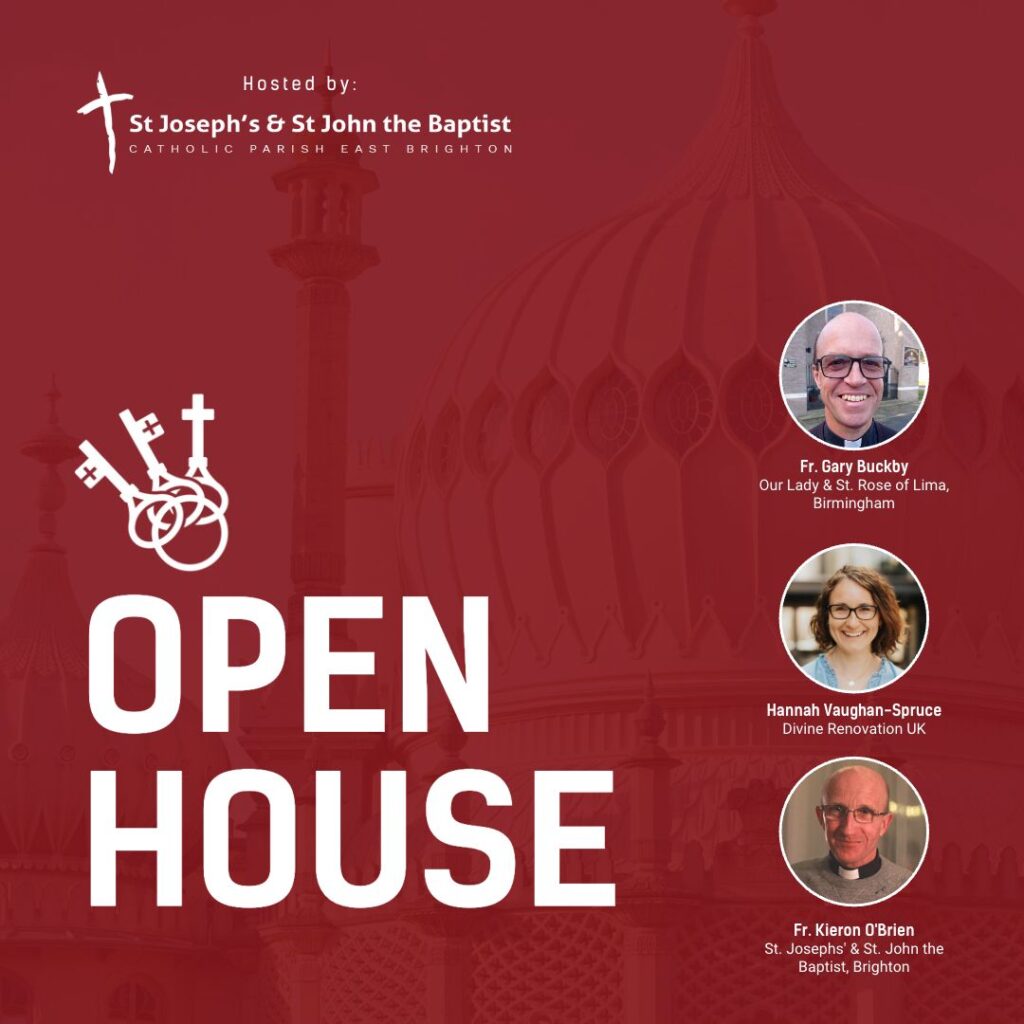 DR Open House: Brighton - SOLD OUT
Sunday, March 18, 2023 • 9 AM - 4 PM • St. John the Baptist Church (2 Bristol Rd, Kemptown, Brighton BN2 1AP)

You want your parish to come alive. But without seeing the example of other parishes doing things differently, it can be difficult to see what's possible.
If you're a priest or active parishioner in the Brighton area, come be the guest of East Brighton Parish, hear about their story of renewal, and learn how your parish can do it, too. Learn more and register at divinerenovation.org/openhouse.

This event is now sold out! Stay tuned for future DR Open House events.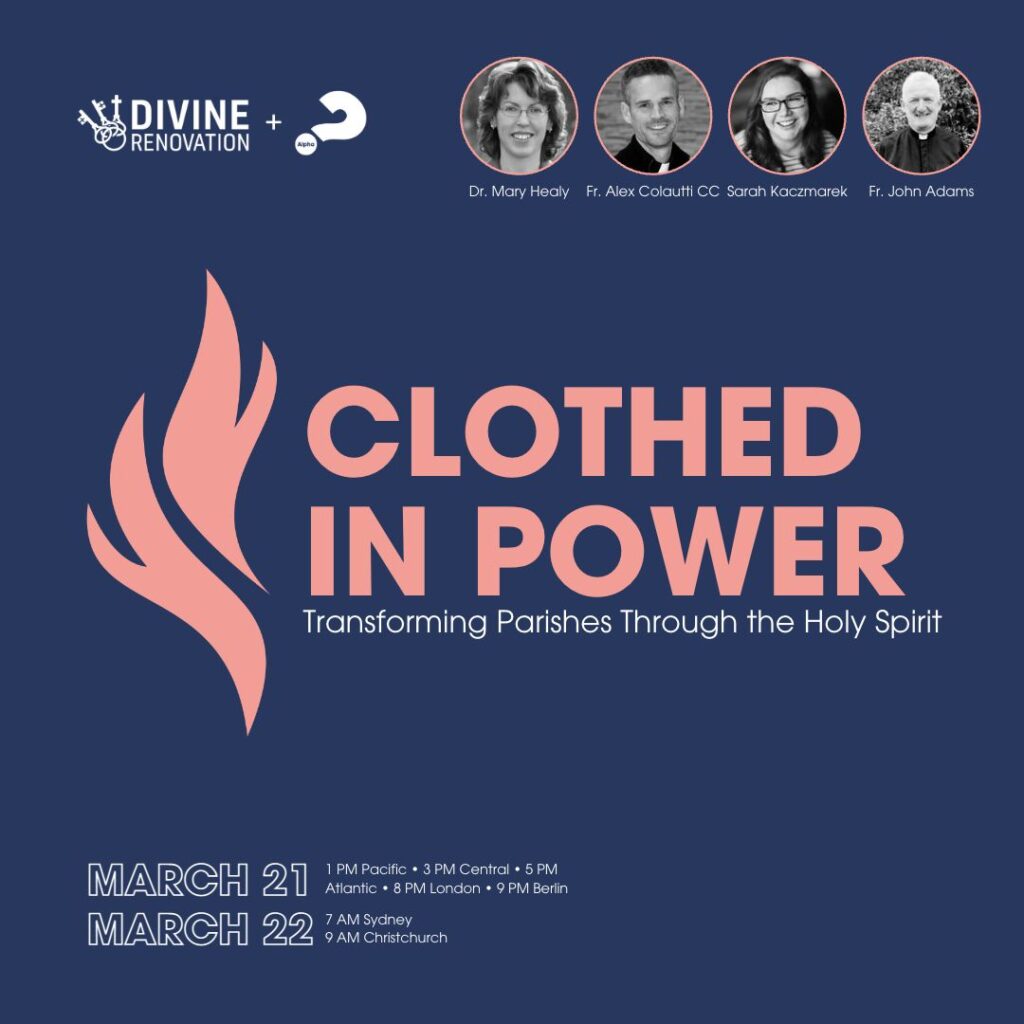 Clothed in Power: Transforming Parishes Through the Holy Spirit
Tuesday, March 21, 2023 • 3 PM Central • 8 PM London
Wednesday, March 22, 2023 • 7 AM Sydney • 9 AM Christchurch

Divine Renovation and Alpha invite you to our upcoming online event, Clothed in Power: Transforming Parishes Through the Holy Spirit. Join Dr. Mary Healy, Fr. Alex Colautti, Sarah Kaczmarek, and Fr. John Adams for a conversation on making the Holy Spirit the driving force behind your parish's renewal. Register today!
Register Now
Together, we can bring hope to priests, life to parishes, and people to Jesus.