Feel your parish
come alive.
Coaching and tools to help your church escape maintenance mode, reclaim its purpose, and get back on track for mission.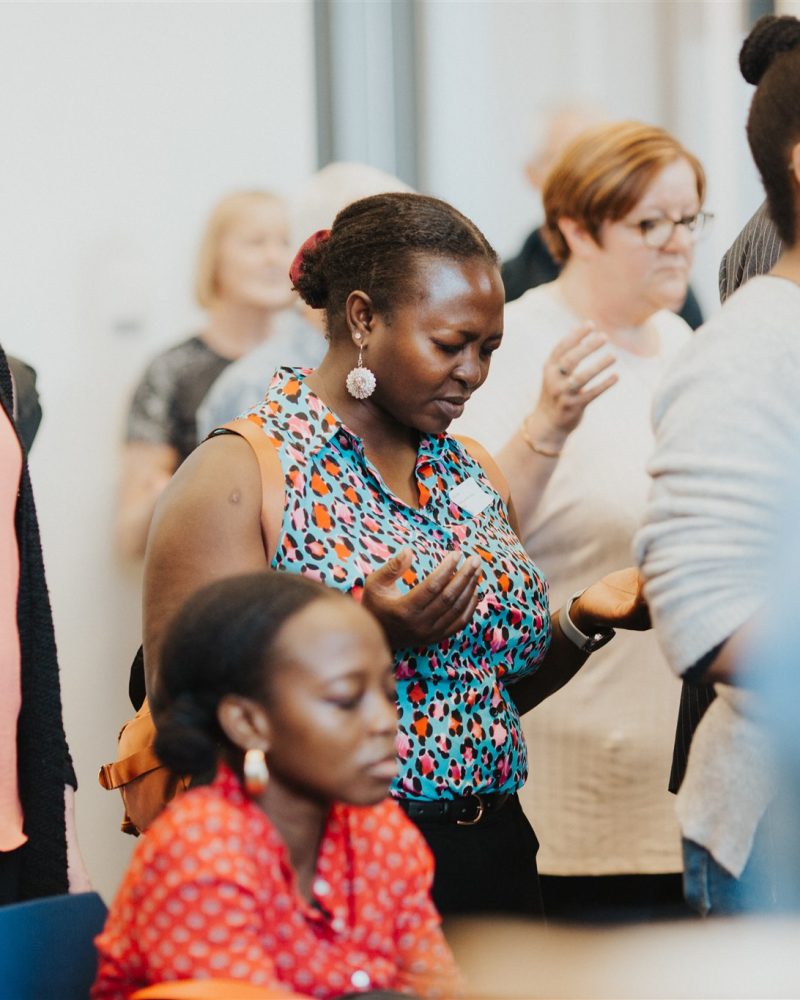 Your parish was made for mission.
After all, Jesus didn't give the Church a mission — He gave his mission a Church. The trouble is (and this is hard to hear), most parishes are living through an identity crisis: they've forgotten their purpose.
And so congregations are shrinking.
Parishes are aging.
Priests are discouraged and disengaging.
But that's not the end of the story. Resurrection is.
Through the power of the Holy Spirit, you can bring life back to your parish and people to Jesus.
Imagine a parish where...
Unlock radical change in your parish.
Although every parish is unique, these Three Keys to Parish Renewal have transformed hundreds of them.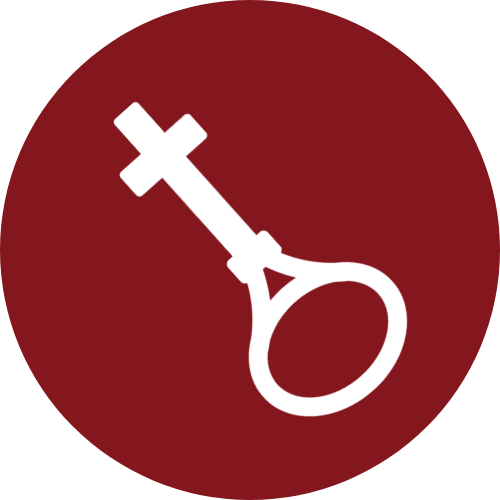 The Power of the Holy Spirit
Through the power of the Holy Spirit, transformative renewal happens and parishes come to life.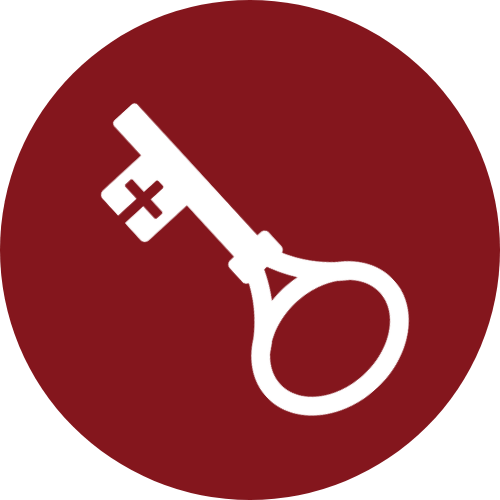 The Primacy of Evangelization
When evangelization is the focus and people encounter Jesus, parishes grow.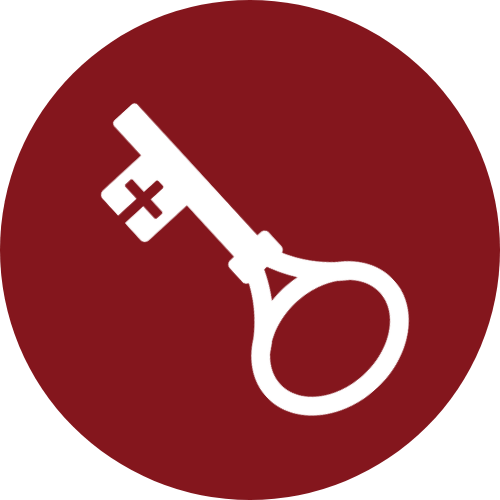 The Best of Leadership
When parish leaders serve out of the best leadership principles, parishes thrive.
"We were struggling with moving the church forward. The leadership coaching sessions have been immensely useful. We see people all of a sudden coming to us, and they want to contribute."
Parish renewal isn't easy.
But you don't have to do it alone.
We accompany priests and lay leaders who desire to see their parish come alive by providing them with the tools and coaching they need to bring renewal.
Inspired by Fr. James Mallon's book Divine Renovation and following the example of missional parishes, we've come to understand what's necessary to turn parishes around. And since 2016, we've shared our experience with parish leaders around the world so they can bring their parish from maintenance to mission.
We can't wait to see what God does through your church.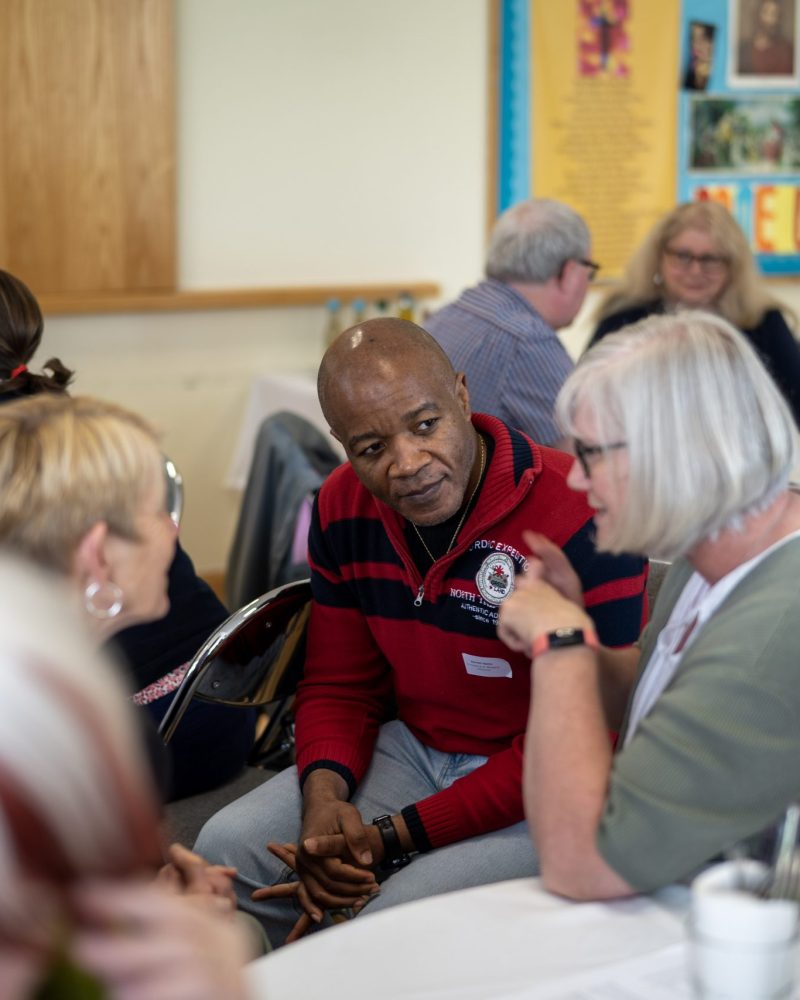 Divine Renovation is a donor-funded ministry.
Money should never be a barrier to the pursuit of renewal. Thanks to our generous supporters, we're able to come alongside priests and parishes at no charge.
Together, we can create a tipping point of change in the Church.
Our events help you make that happen.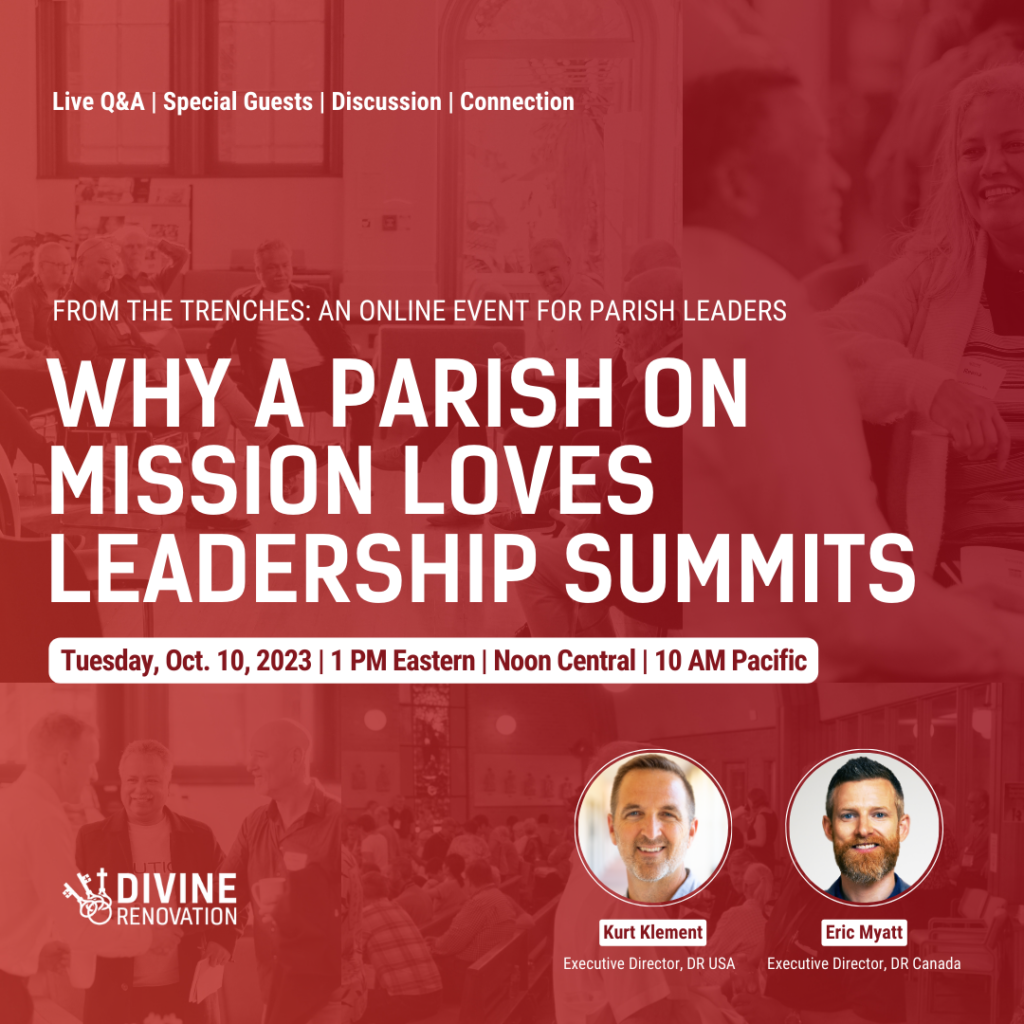 🇺🇸 🇨🇦 Why a Parish on Mission Loves Leadership Summits
Tuesday, Oct. 10, 2023 •
10 AM Pacific • Noon Central • 1 PM Eastern

Parish leaders don't always have the opportunity to hear from the priest and leadership team directly, causing them to feel unsupported, unable to celebrate the wins, and unable to face the challenges as a united parish team. Leadership Summits are an effective tool that has been successfully used by other parishes to provide support and direction to their parish leaders. During the October From the Trenches event, we will offer support in creating a leadership summit to help unite your parish team, all while staying grounded in the worship of Jesus.
Register Now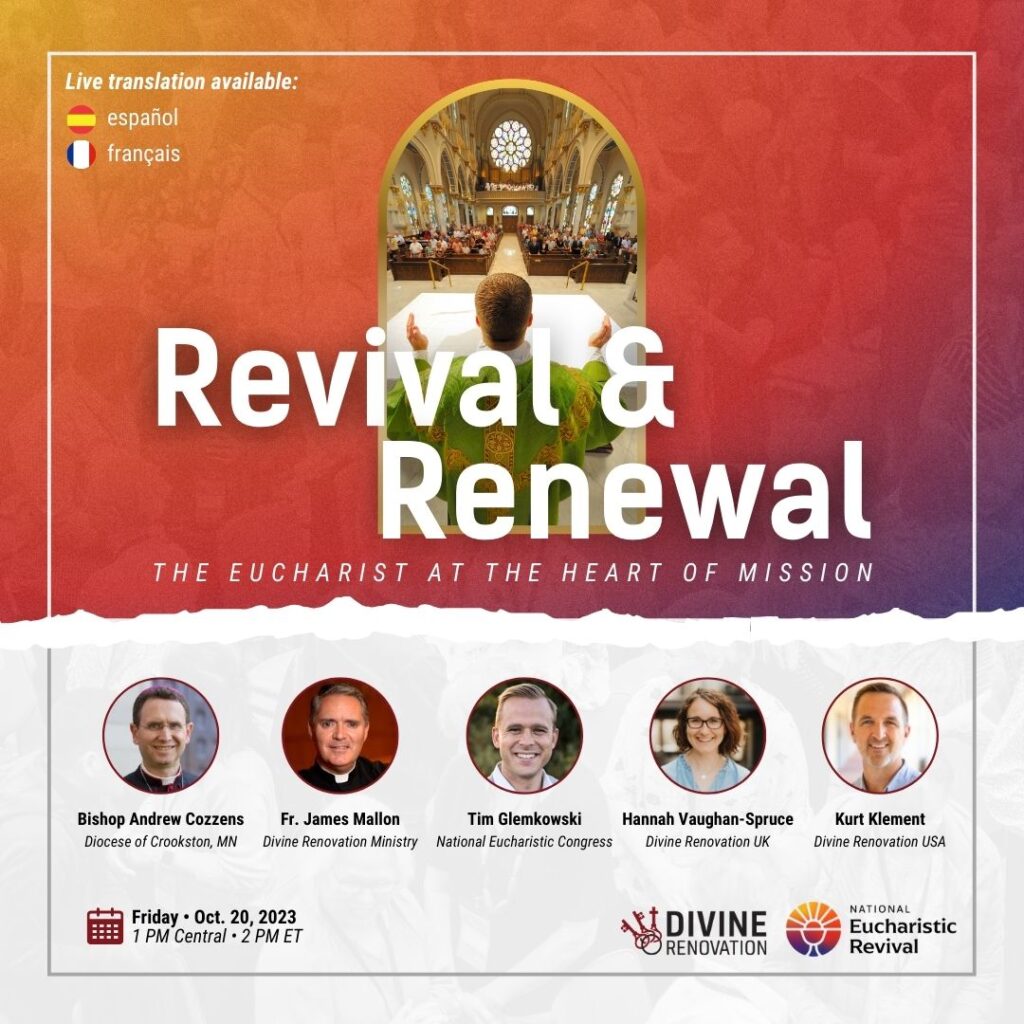 🇺🇸 Revival and Renewal: The Eucharist at the Heart of Mission
Friday, Oct. 20, 2023 • 1 PM Central • 2 PM ET
Live translation in Spanish and French

The US bishops' call for a Eucharistic Revival continues, and during this Year of Parish Revival, many Catholics have their focus and attention towards the frontline of worship and mission — the local parish. How can parish renewal lead to Eucharistic revival, and how can Eucharistic revival lead to parish renewal? Join Bishop Andrew Cozzens and Fr. James Mallon on Friday, October 20 for Revival and Renewal: The Eucharist at the Heart of Mission.
Register Now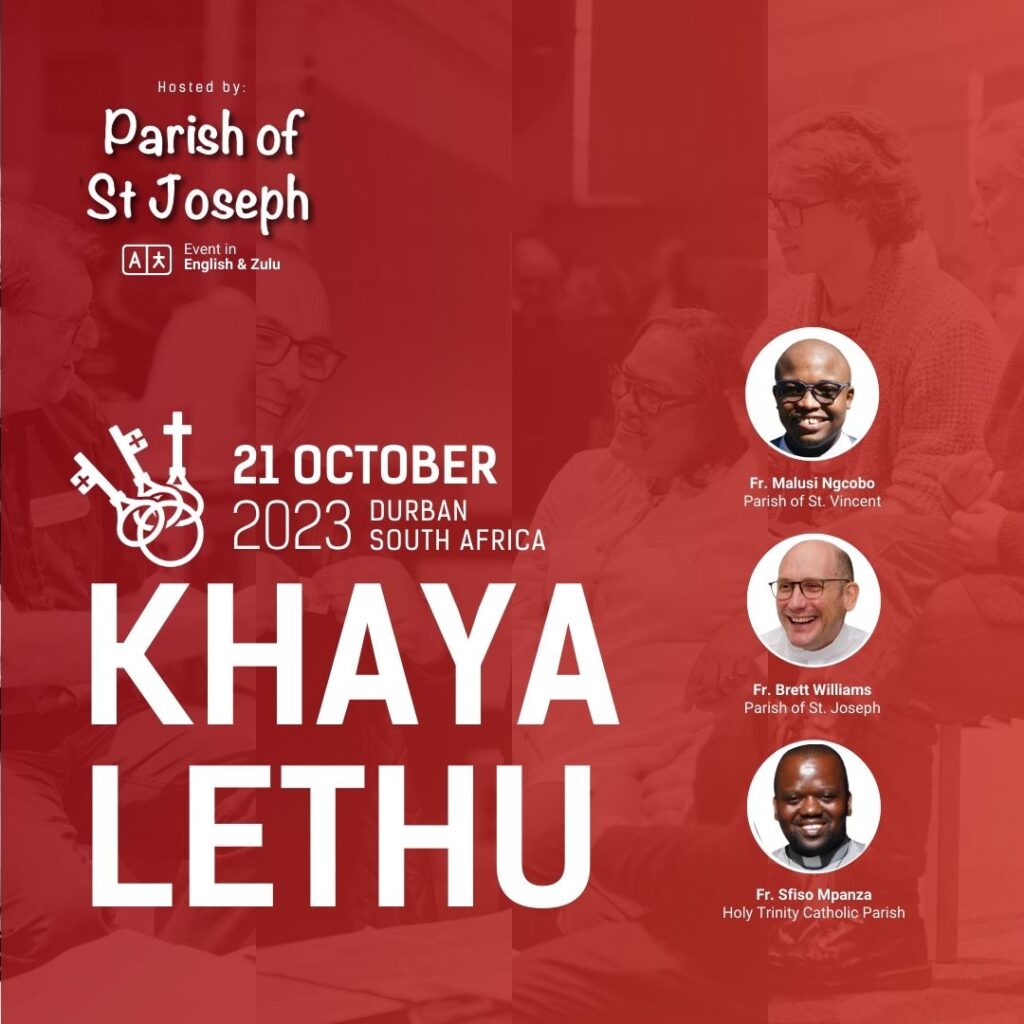 🇿🇦 DR Khaya Lethu: Durban
Saturday, Oct. 21, 2023 • Parish of St. Joseph • Durban, South Africa

As a parish leader, you want to see your parish come alive. But the problem is, without seeing examples of other parishes doing things differently, you're doubtful of what's possible for your parish. Think it's time for your parish to escape maintenance mode and embrace mission?

Join Fr. Brett Williams, Fr. Malusi Ngcobo, and Fr. Sfiso Mpanza at the upcoming DR Khaya Lethu ("Our Home") in Durban. Experience the transformation at the Parish of St. Joseph, hear their story of mission and renewal, and be encouraged by seeing what's possible at your own parish.
Register Now
Together, we can bring hope to priests, life to parishes, and people to Jesus.